Sea Level Rise Threatens Seminole and Miccosukee Economies
In 2014, eight Indian casinos accounted for $38.8 million in tax revenue for Florida. The six Seminole Hard Rock Casinos in Florida brought in $1.97 billion in 2013, and rose to $2.1 billion in revenue in 2014 - an almost 7 percent increase in one year. The Tampa Hard Rock Casino alone was responsible for 42 percent of Seminole Casinos' revenues from August 2012 through July 2013. 
The Miccosukee Tribe has a casino in west Miami-Dade. They have no compact, or legal agreement, with the state, therefore its figures are not public.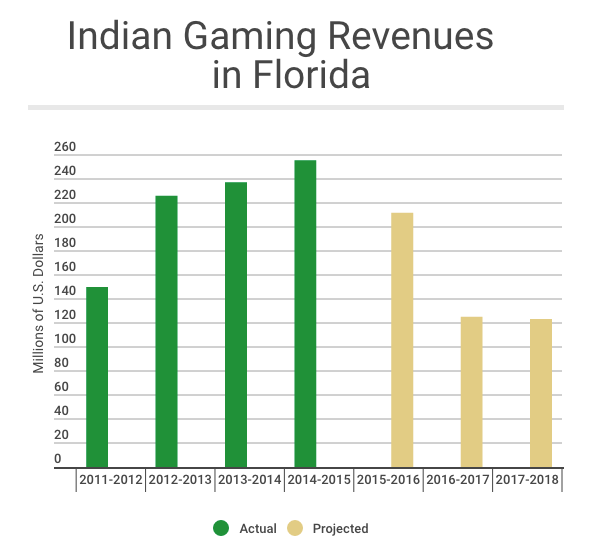 Sea level rise threatens South Florida tourism - a lack thereof could lead to casino and hotel closures which could displace the Miccosukee and Seminole tribes. But without the casinos as a source of income, relocation may not be financially feasible. Indians in Louisiana are already facing these problems. 
Click the images to the left to see Seminole Indian hunting and burual sites in the Everglades.